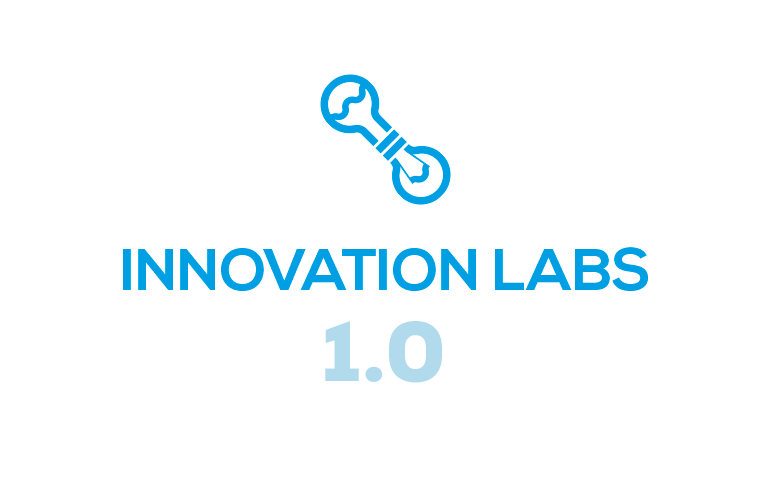 In 2013, 50 students participated in the program, and 11 tech concepts were publicly presented at the Demo Day in May 2013 – some of them successfully continuing the journey  - you will be happy to present them to you in a future blog post.
We are happy that we got to tell their stories and the story of their Innovation Labs experience.
The first edition of Innovation Labs generated a media coverage of 258 online mentions, adding up to 477.000 impressions, according to Zelist Monitor.
Followed by journalists!
Adevărul Tech team was right behind us on each step we took. They were the first one who met the team, found out their stories and published them on first hand. Here is an article about our first hackathon when they joined us on a 24 hours coding marathon. Following the hackathon, another great story was published by DasCloud.ro
Ideas that maters in Gandul.info
Some of the best Innovation Labs teams were featured in a media campaign "Fabrica de idei (translated: The Factory of Ideas), run by Gandul.info. Here you can read the article about Seenesthesis, an app that helps the children who lost their visual sense to exercise their tactile memory and learn about the shapes and colors of common objects in the surrounding world. Another story was about Freemble, the team that build an app based on Freecycle philosophy. And also, the story of Wyliodrin, a service that allows programming and controlling development boards directly from a browser was feature in Gandul.info media campaign.
Tech-teams in business magazines
With innovative ideas and a strong business strategy, some teams, mentored in Innovation Labs were ready to hit the stage and pitch their stories to broad audience. Here are some stories published in Ziarul Financiar, Business Magazine and Capital.
Innovation Labs Stories were also features in Romania Libera, daily newspaper and by bloggers such as Victor Kapra and Dan Dragomir.