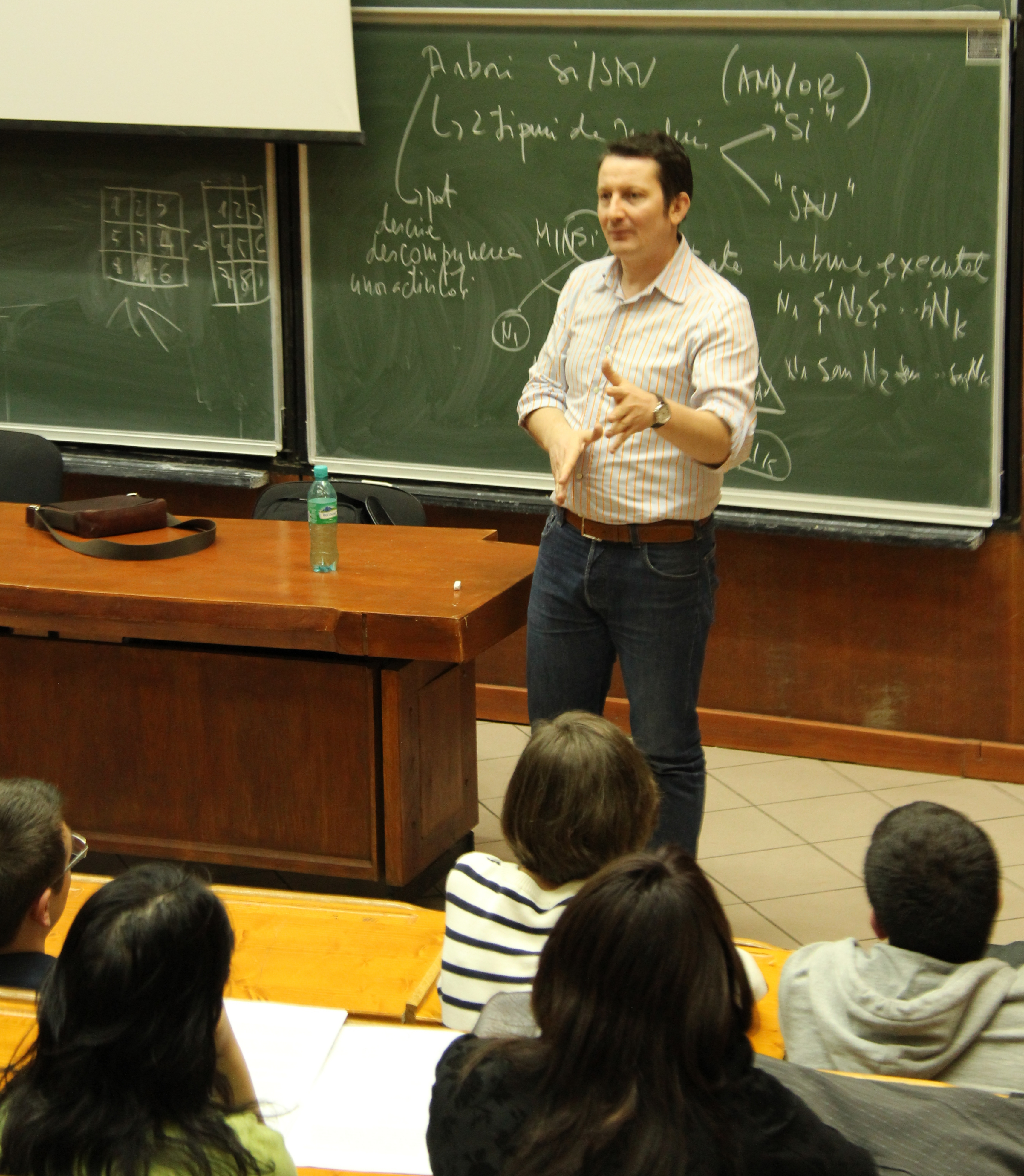 Understand business models. Lean startup. Customer discovery. Product-market fit.
Vlad Stan, the founder of Geekcelerator, talked with the students about business model, start-ups, customer discovery and product market fit, during one session of TechLounge Talks.
Here are some of the most interesting ideas shared with students:
"If you want to make money try to do the things you're obsessed with. Otherwise, you'll be your own slave." said Vlad. Moreover he added that you have to expose yourself to lots of things to find out what's your obsession, because people with obsession change the world.
He drew a user-friendly framework for an entrepreneur to create a start-up:
• Founder/Market fit – you have to find a reason for doing this
• User – you have to be the user of your own product.
• Facilitator – you bring value and solve a problem but you don't use the product.
• The best way is to bring value and to use the product that has to solve a problem. So you should wonder if it's challenging enough for investing your next 10 years into this.
Other important things:
• Identify the client – you have to find out how representative you are for your group of clients. Your first clients will make your product successful.
• You have to identify each problem and try to solve the biggest one. Another important thing is how offer will you product be used?
• Solution – it has to be technical challenging.
• There are 2 ways – local or global success. Important is to work with people who can help you, good and passionate people who can understand the product.
• It's good to work with people who can complete you (it's not good to have more than 3 entrepreneurs)
• For most of entrepreneurs, the most important thing is the man. That's why Vlad Stan would not invest in a prototype without a founder or in a founder without a prototype.
Vlad Stan is an entrepreneur with more than 12 years of experience in IT start-ups. His first project was build together with some friends from Politehnica University, in an apartment. After 8 years they have realized they've made the first mobile email app. There were few users and the project failed. Since then he has invested in 11 start-ups: 3 are already dead, 4 are still struggling and 3 of them are really successful.
Credits: photos by Ioana Vasile, notes by Adrian Cristea, edited by Madalina Oprisan from TechSoup Romania